Disclaimer: I received a copy of this book from Netgalley for an unbiased review.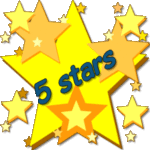 I don't care that this book has "girl" in the title, or that the premise sounds a little odd, or whatever you think might dissuade you from reading it - I gave it a shot and I loved it. I dig Romantic Suspense from time to time, and I figured I'd take a break from my lady-porn and straight HEA stuff to read something a bit heavier - and this was my choice.
I'm really glad I took that chance, because it was a read full of guesses (both hits and misses on my part), emotional moments, character dissonance, and even some bursts of pure disgust. The book switches between "then" and "now" although
The Girl Before
referenced in the title is actually several different people.
It's immersive, it's fascinating, it's tragic, it's inspiring, it's a character study, it forces you to see people for what they are - running the gamut of colors from black to white, with all the shades in-between - with virtually nobody at the far ends either way.
In the end, there aren't heroes or heroines. No saviors. Just people. Some good, some bad. Some that make horrible choices, and some that have to make tough calls.
Like the questions posed throughout the book, you'll be questioning what you would've done in similar circumstances, and wonder if you'd have come up lacking. In my opinion, if a story ends, yet leaves you with questions about yourself, it probably did its job.