Disclaimer: I received a copy of this book from the powers that be for an unbiased review.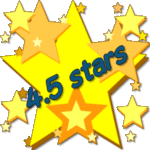 Even though I really love Christmas, I've never been a fan of holiday-themed stories, but I made an exception for this one. I'll say right here that I'd be honest if I hadn't liked this book, but Taryn/Cari are awesome, and it'd be hard for me to find something they've written that I
don't
like.
With that being said, they've accomplished something that is rare, they've created a tale centered around Christmas that I absolutely adored. Maybe it's because the characters are so real, maybe it's because it wasn't littered with holiday clichés, and perhaps it's just that the book was so damn hot that I didn't notice anything else.
And when I say hot, I mean pretty damn hot. There was a place where I questioned the heroine not stopping to pack a bag, then I just said to myself, "wait, why do I give a shit again?" because damn... it's not like she needed it. I even thought about going back to re-read, and then I said, eff that... they're making out again.
It's not that kind of book, although they do a detailed storyline brilliantly if you're looking for that too. (check out this series if you're interested: [book:The Boss Vol. 1 - 3: a Billionaire Romance Serial|30261171])
No, this one is great if you want to love characters for their heart, wit, and soul - and let it be contained in a blissfully simple package. That's not saying it's not all smooth sailing, because where's the fun in that?
Great from start to finish, and tied off with a sparkly bow and glittery lights. 4.5 stars. Thanks ladies!