Disclaimer: I received a copy of this book from Netgalley for an unbiased review.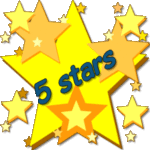 Eleven. Eleven doesn't
seem
like a magical number, right? Yeah, well, it's not. In fact, it's anything but magical. It's a pain in Isabella's ass. A grumpy, unkempt, bearded, tattooed, pain in her ass.
As the owner of Sable Concierge, she'd gone through ten employees trying to find someone that would last more than a few hours as Eli Crane's PA. She should've taken the bullet before Reese (see [b:The Billionaire Bachelor|27170163|The Billionaire Bachelor (Billionaire Bad Boys #1)|Jessica Lemmon|https://images.gr-assets.com/books/1445540418s/27170163.jpg|47207036]) confronted her, but Isa decided enough is enough - she had to become his PA herself.
At her desk, fingers on her keyboard, it was impossible to not be surrounded by purpose. By blessings. By strength. She'd started this business from nothing, and without the support of her family. She'd built a business from scratch, then nurtured it into being.
Eli didn't want to assume his "role" as COO of Crane Hotels. He wanted to be left alone to do his own thing. He was in pain, wounded in more ways than one. Really, he just didn't want the world to see his survivors guilt and vulnerability, even if he tried to deny it to himself most of the time.
You have a date? With who? she texted back.
SOME HOT CHICK WHO LICKS ME.
She was still laughing when she swiped the screen and called him instead.
"Shit," he answered.
"Licks you?" She was still laughing.
"Likes. I typed likes. I hate texting," he grumbled.
Damn Reese and Tag (see [b:The Billionaire Next Door|28119766|The Billionaire Next Door (Billionaire Bad Boys #2)|Jessica Lemmon|https://images.gr-assets.com/books/1455134168s/28119766.jpg|48130719]) for badgering him. It's become a game now. Seeing how long it takes to scare the hell out of everyone they send over to be his PA. Until Isabella. She just will
not
give up. And if he didn't know better, he'd think they sent a siren to his place just to f**k with him.
Sable Concierge had sent over an assistant who was not only female, she was sex in stilettos. The second he laid eyes on her, half of him expected her to tear off her glasses, pull her hair down, and give him a lap dance. Only she wasn't wearing glasses, and her hair was already down.
I've had a great privilege to read and review all three of the
Billionaire Bad Boys Series
, and I've loved them all. There's no way I could choose one Chase brother over the others, but Eli definitely holds a special place in my heart. There's truly nothing like a deeply hurt man that has a softer side that emerges when he finds his soulmate... *swoon*
Jessica Lemmon never disappoints. I'm sure this is a series I'll come back to at some point, and I'm already hoping to see Zack again. Highly recommended. This outing gets a full five stars.